After watching a family utterly destroyed by greed, pride, vanity and vengeance last night in Ran (Akira Kurosawa, 1985), it was something of a palate cleanser to see such an incredibly warm and affectionate portrait of a (slightly unorthodox) family tonight, in Our Little Sister.
In the Japanese coastal city of Kamakura, three adult sisters who live together in their deceased grandparents house; Sachi (eldest), Yoshino (middle) and Chika (youngest), ask their 15 year old half-sister Suzu (daughter of their estranged and recently-deceased father) to live with them. The film follows the now four sisters as they adjust to their new life together, showing us the development of these new relationships, as well as sharing details of their separate past's.
I just love how Kore-eda builds these family dramas. The characters are all given ample time and breathing room to let their personalities and nature shine through. They are each given many scenes, sometimes together, sometimes with secondary characters or alone, and each just adds to their believability as real people, as a real family. Some of the scenes may not even explicitly drive the narrative, but they always give us an insight into character, motivation, emotion. Often these scenes will gently overlap in an emotional sense, two completely different scenes with completely different characters will feature some grain of similarity, helping to cement the bonds between the characters, even when apart.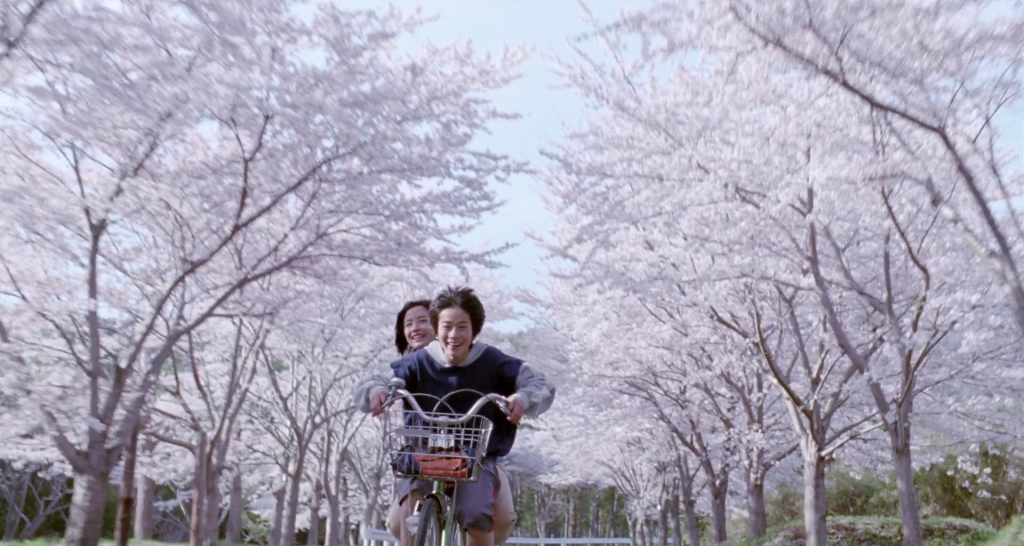 Our Little Sister is charming, warm and affecting. Grounded and deliberately, gently paced. A family not without drama or troubles, but always with love. The four sisters each have distinct personalities of their own, but they all have one important thing in common: each other.
10/10