Film of the Month is a new series where, once a month, I revisit a film write something short but sweet about it, hoping to tempt others into experiencing it as well. It'll be largely spoiler-free, but not completely, though I'll avoid revealing any endings or major plot-twists, of course. No deep-dives or analysis with a fine-tooth comb, merely a simple recommendatory review. It could be an all-time favourite, or just one I particularly enjoyed. Really it's just an excuse to watch some great films again, and think a little more about them.
Film of the Month #1: October 2020
First up, for October 2020, is The Vanishing (George Sluizer, 1988), or Spoorloos for its original Dutch title. Young Dutch couple Rex (Gene Bervoets) and Saskia (Johanna ter Steege) are holidaying in France. It's clear that the relationship is not without its problems, but even so there is a great deal of affection and a deep emotional connection between the characters. The couple stop at a service station to refuel their car, where Saskia heads into the station for some supplies while Rex waits outside. She fails to re-appear, and Rex frantically searches for her, to no avail…
The film continues from this point in a non-linear fashion, jumping between past, present and future, between locations, and between characters. The focus shifts between Rex, and Saskia's abductor Raymond (Bernard-Pierre Donnadieu). We see Rex's continuing obsession with finally finding out what happened to Saskia, devoting untold time, money and energy into the endeavour, and ruining new relationships in his quest for truth. With Raymond, we see his past, and his preparations leading up to the abduction of Saskia. Through these flashbacks we get a firm grasp of Raymond's pathology, psychology and motivation. Donnadieu cuts an imposing, chilling and discomforting figure, but at the same time conducts a fairly mundane and ordinary family and working life, meaning no-one suspects his involvement in any wrong-doing. By the film's end, the two characters come together, so that the truth can be revealed.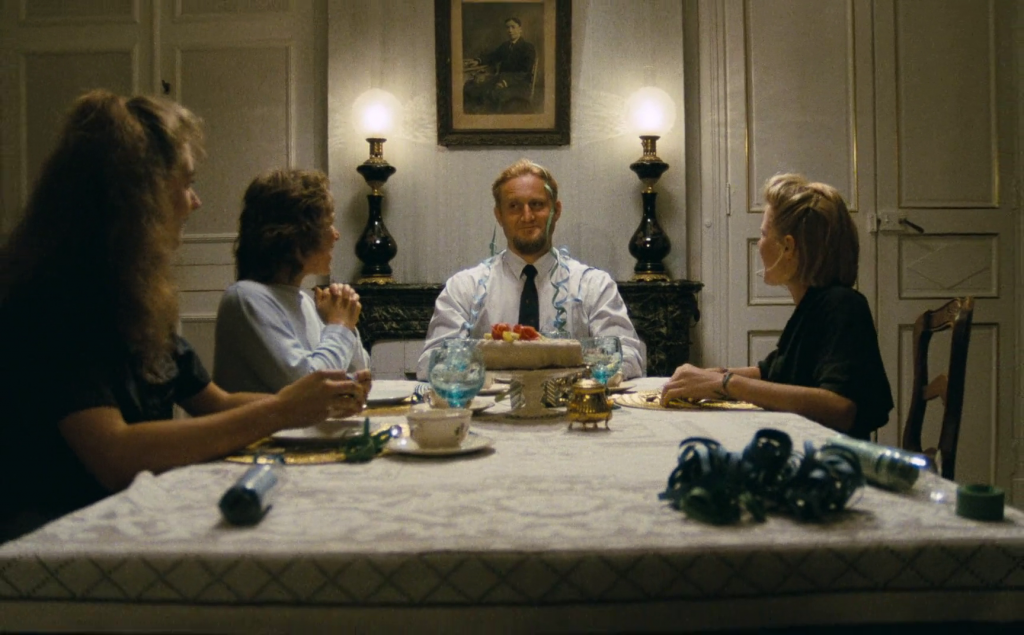 The Vanishing: Verdict
The Vanishing is a film about obsession. For Rex, it's an obsession with the truth, with finding out what really happened on that day. For Raymond, it's an obsession with detail, with conducting a psychological experiment on himself, to see how doing the most evil thing he can imagine compares with doing something good. What it really comes down to is, how far would you go to satisfy your obsession? If The Vanishing is anything to go by, you surely won't find any comfort in the answer…