Looking back at some of the posts I've written on this site, it's probably fair to say that I'm a bit of a fan of Hirokazu Kore-eda. When I heard that he would be working with Netflix as show-runner to a TV miniseries based on a manga and with a major focus on food and cooking, it was fair to say I was excited about the prospect. That show is The Makanai: Cooking for the Maiko House, and is based on the manga series Kiyo in Kyoto.
Cooking in Kyoto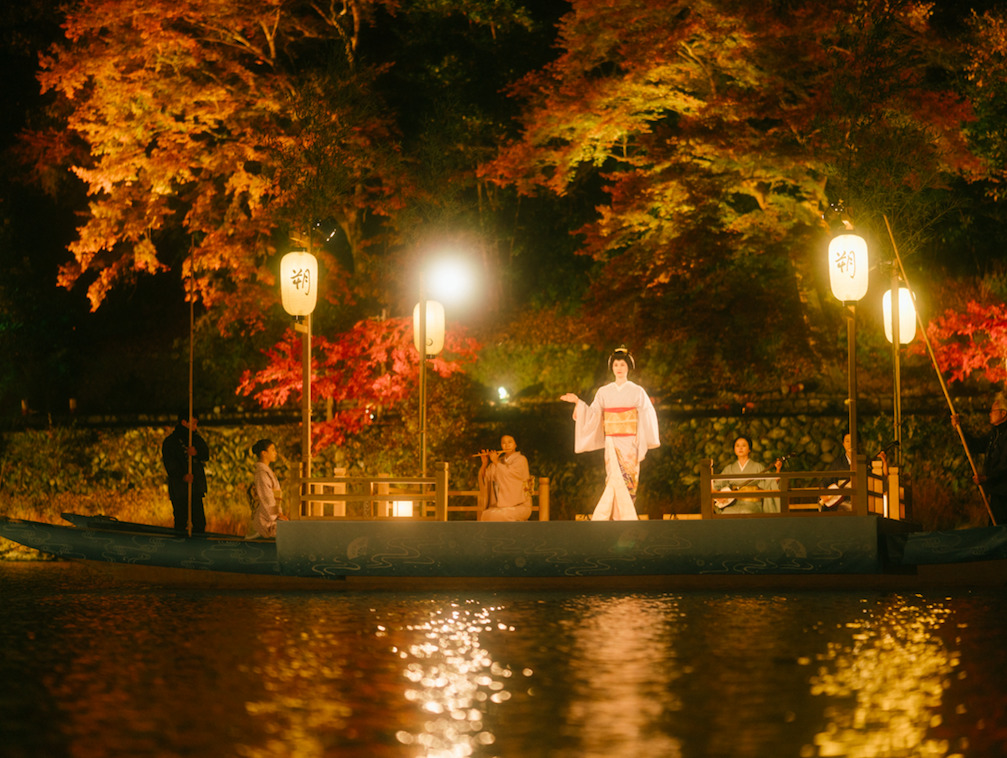 The show follows two young women, best friends Kiyo and Sumire, who leave their sleepy hometown in the northern region of Aomori for the big city of Kyoto with the aim of becoming maiko (basically apprentice geiko/geisha). They arrive at their destination, a house in the historical Gion region of Kyoto, which is occupied by a variety of maiko and geisha with whom Kiyo and Sumire will learn their art. While Sumire excels in her training, it's quickly recognised that Kiyo isn't cut out to be a geiko herself. Kiyo has talents of her own though, and flourishes as the Makanai, the live-in chef for the maiko house.
The Makanai is, at its heart, an ensemble piece. The house in which Kiyo and Sumire undertake their training is filled with characters with whom they regularly interact, all with their own stories, wants, and needs. The two house-mothers Azusa and Chiyo help the occupants of the house merge into a sort of makeshift family, playing into one of Kore-eda's strengths of fostering familial connections in even the most unorthodox of family make-ups. There is also a small bar attached to the house, which helps round out the cast of characters with patrons (including potential suitors), and the quietly perceptive barman Mr. Ren (played with touching grace by Kore-eda regular Lily Franky). From further afield there are Kiyo's grandmother, Sumire's father, and the pair's other best friend, baseball-mad Kenta, who all help widen our perspective and learn more about Kiyo and Sumire's motivations. Every character has at least one little endearing moment, rounding out the world and giving it substance.
The show, while having some moments of sadness in it, is largely very low-stakes and relaxed. You won't find high-drama here, but rather a place to just sit and enjoy, to take in the characters and surroundings and take in this small part of each of their lives that we're being allowed access to. It doesn't ram anything down your throat, it just entreats you to watch, to take it in, and make connections yourself. Kiyo, for example, isn't given some weighty dramatic backstory which gave her a burning and unquenchable need to become a top chef. Instead, we watch at how people react to her cooking, see the joy she takes in those reactions, and through small vignettes of her grandmother in Aomori, get a hint of where she learned the value and imbued meaning in a simple home-cooked meal.
Verdict
I absolutely adored The Makanai. It's just so wonderful to sit and watch a group of people so filled with love and affection for each other, and just enjoy being in their company as they go about their daily business. I watched it one or two episodes a night, I didn't want to just dive in and binge it all at once, it felt like something to try and savour, at only 9 episodes long.
It's all just so heartwarming and comforting, so pleasant and light. It's like a hearty stew mixed with a fluffy light dessert (but not literally, that would taste awful…).
The setting isn't something I know anything about at all but that doesn't matter. While that part of the show gives it a distinctive look and a view into something unfamiliar, where it really shines is in the relationships between the characters, and its focus on the power of objects and gesture.
For the most part, those "objects" are different foodstuffs. A great many dishes are on display throughout, both big and small, elaborate and simple. Each dish is made with love, and infused with meaning. Specially made dumplings to say farewell, minute sandwiches prepared for a specific occasion, a simple rice ball shared with a fellow weary traveller. They are all tokens of camaraderie, of love, of friendship, of good wishes. It's a show all about making and giving, and it's something I found profoundly affecting.
It might be reductive to say it's a show about food, but food is life, and with the Makanai, life is warm, tender, and delivered with care.
10/10