Previous years lists can be found here, here and here.
This is a list of the ten films I enjoyed the most in 2020. Rather than being confined just to films released in 2020, instead it is a list of films that I saw for the first time in 2020, as there's still so many 2020 films I've yet to see! They are not ranked, and after the first two entries are only ordered alphabetically.
After Life (Hirokazu Kore-eda, 1998)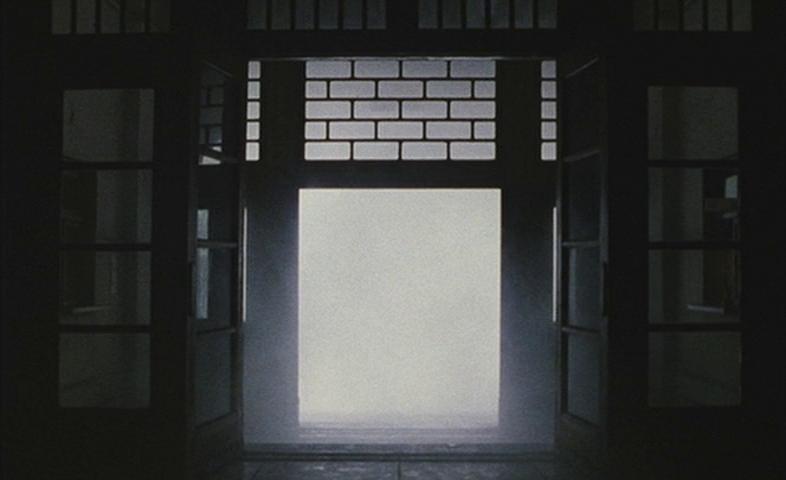 I did a proper review of this film already here, but the film is wonderful.
Our Little Sister (Hirokazu Kore-eda, 2015)
Another film I reviewed already (you can find it here). I watched a lot of Kore-eda films this year, but I've limited myself to just including two in this list. (If you're interested, the others that would've made the top ten would have been Nobody Knows (2004) and Like Father, Like Son (2013)).
All About My Mother (Pedro Almovodar, 1999)
I watched a few Almovodar films this year, and this one was probably my favourite. A colourful and artful film about grief and family (although you'd probably describe this family as a little atypical, certainly not nuclear). The performances were excellent and the story was engaging, with interesting characters and a nice mix of theater, art and cinema to fill out the world of the film.
The Ballad of Narayama (Keisuke Kinoshita, 1958)
I was a little reticent to watch this, knowing that it was done in the style of Kabuki Theatre and not really knowing what to expect with that, but that new experience was definitely an interesting one, it was much more like a combination of cinema and theatre, rather than simply a filmed piece of Kabuki Theatre.
The sets, the colours, the lighting, the musical expository narration on the soundtrack, all combined to make the film seem hyper-real.
It looks great, and I'm glad I watched it, although I did enjoy Imamura's 1983 version more.
Dark Water (Hideo Nakata, 2002)
Another film I reviewed on the site already, you can read that here.
Happy-Go-Lucky (Mike Leigh, 2008)
Sally Hawkins is excellent in this. She plays Poppy, an unfailingly upbeat and positive thirty year old primary school teacher and the film follows her for a short period in her ordinary life. She takes driving lessons, visits family, attends Flamenco dance classes, goes to work, has fun with her friends. There's no earth-shattering conflicts or dramas, we're simply immersed for around two hours in the company of an incredibly upbeat and endearing character.
I really like films like this where there's no real over-arching dramatic plot, and instead it's more like a series of vignettes that really flesh out a real, lived-in character. I think the film shows us the power of certain virtues that can be incredibly hard to maintain: positivity, patience and compassion. You'll probably end up developing a massive crush on Sally Hawkins by the end, as well…
Portrait of a Lady on Fire (Celine Sciamma, 2019)
Yearning and isolation. Those are the two words that come to mind first when I think of Portrait of a Lady on Fire. It's a portrait of forbidden love, an exploration of art and romance, of passion. Love is like fire, it warms but it also burns. There is an intensity and beauty in it, but there is also the potential for devestation.
The Prime of Miss Jean Brodie (Ronald Neame, 1969)
"Safety does not come first. Goodness, truth, and beauty come first."
So says Miss Jean Brodie, a teacher at a conservative Edinburgh school in the 1930s, addressing her class in the beginning of the film. She would have you believe that this film is going to be all about the uplifting, inspiring and motivational power of a good teacher, a la Mr. Chips or Dead Poets Society. This does seem to be the case in the beginning, as the seemingly romantic and open-minded Miss Brodie attempts to preach these virtues to her students in opposition to the rigid and disapproving headteacher Miss McKay.
Miss Brodie takes a special interest in a select group of 4 of her students, who she takes to museums and the theatre, and indulges in picnics with on the school grounds. It's through these 4 that we see the corrosion of those much extolled virtues of goodness, truth and beauty, giving way to manipulation and the death of innocence.
Maggie Smith is excellent in the titular role, earning a well deserved Oscar for the performance. I don't want to give too much away, so I'll just say that is definitely true what Miss Brodie says of her influence on her students:
"Give me a girl at an impressionable age, and she is mine for life."
A Room With A View (James Ivory, 1985)
Like Portrait of a Lady on Fire, this film deals with romance and repression, although this time focusing on characters from the high society of Edwardian England rather than an isolated French island. The film introduces us to Lucy Honeychurch (Helena Bonham Carter), who meets an uninhibited and free-spirited English man named George (Julian Sands) on holiday in Florence. The two share the beginning of a romance, but upon returning home to England Lucy is engaged to another, the more stereotypically stiff-upper-lip, rich and snobby (and thus more suitable) Cecil (Daniel Day Lewis).
When George returns to England and ends up living nearby, Lucy's life is thrown into turmoil by the reignition of the embers of their previous romance, and she has to make a decision about her future. This is one of two James Ivory films I watched in 2020 (the other was The Remains of the Day (1993), which was also very good. The reason I am including A Room With A View instead is largely down to its more lavish cinematography, and the strength and variety of its supporting cast, from Maggie Smith to Daniel Day Lewis to Denholm Elliott to Judi Dench.
Sorry We Missed You (Ken Loach, 2019)
Life can be hard. Really, really hard. In the UK (and around the world), some families live from paycheck to paycheck, one small thing going wrong can send your whole life spiralling out of control into destitution and desolation. Sorry We Missed You follows such a family. The family has struggled with debt since the financial crash of 2008, and the father in the family, Ricky (Kris Hitchen), hears of an opportunity to make good money as a delivery driver. The work is hard, the management inflexible, and the company take him on as a self-employed contractor to get around having to offer the usual employee benefits and company liabilities associated with employment.
Ricky struggles with the unforgiving schedule of the job, accruing fines and under constant pressure to complete deliveries. His wife Abbie (Debbie Honeywood) is affected by Ricky's new job as well, as the family car had to be sold to buy Ricky's new work van, and Abbie's job as a community nurse is much more exhausting when she has to visit her patients by bus. The film demonstrates how inescapable and miserable poverty can sometimes be, it's not a simple matter of working hard, you can exhaust yourself putting effort into upward mobility and still fail due to circumstance. Sometimes people need help, and employers need to be held to account so that working can actually help people out of dire circumstances with more regularity, never exacerbating them.
This film made me feel incredibly thankful. I am so lucky to have had the life I've had so far, and the stable support network that I know I can rely on if things go wrong for me. Too many people don't have that kind of support. It's true that sometimes life is just hard, but surely our governments can work to help make it even a little bit easier?
So that was my top ten for 2020. Nothing actually from 2020, but I'm sure there'll be at least something from there on my 2021 list when the time comes. Happy New Year everyone, and happy watching!